It's time for technology to match our processes, not the other way around.
ZipDeal was originally created to solve time of sale problems.
Our goal was to address challenges that persist within dealerships; particularly how to keep the customer engaged and excited about their new vehicle purchase while waiting for F&I.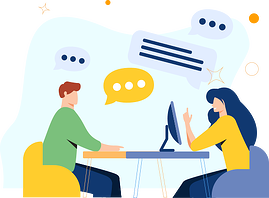 We realize that frustration grows as the customer waits. This is evident in customer satisfaction scores and industry research. We needed to figure out a way to engage and occupy the customer during this downtime in a way that was satisfying and meaningful to both the customer and our dealerships.
Dealerships struggle to consistently get their sales teams to execute the variety of key processes that are supposed to occur after the handshake. Keeping the entire team on the same path is challenging to say the least. It's even more challenging with perpetually shifting rosters so often experienced in the auto industry.
Eventually, we realized that the written process wasn't enough. We needed to develop a system, a piece of technology, that could corral all of these key touchpoints into one streamlined tool.
Just like that, ZipDeal was created.
A tool that was built in a showroom, just like yours. We had two simple goals–improve the customer experience and drive increased profit per sale.
As our dealer community grows, we continue to collect real data, both quantitative and qualitative, to continue building our product for all of our users adapting to their individual time of sale processes.
"I think this is one of those products that when you see it you're like man I wish I had this thing ten years ago! You're going to love it!"
"The biggest void in the process is between the time the customer says yes, to the time they get to finance. Man, if you could put something in a nice little box with a bow on it and say here it is, thats ZipDeal!"
"We want every customer to have the same experience when they purchase a vehicle, a positive experience. ZipDeal has allowed us to offer a consistent process!"